As the "Big Sky Country," Montana definitely lives up to its namesake with its eye-opening scenery and a literal smorgasbord of places to visit and sights to see. So, it's no wonder Montana is just about the perfect place for a genuinely epic road trip. Here are five premier destinations that you can't afford to pass up on your next drive through the state. 
---
---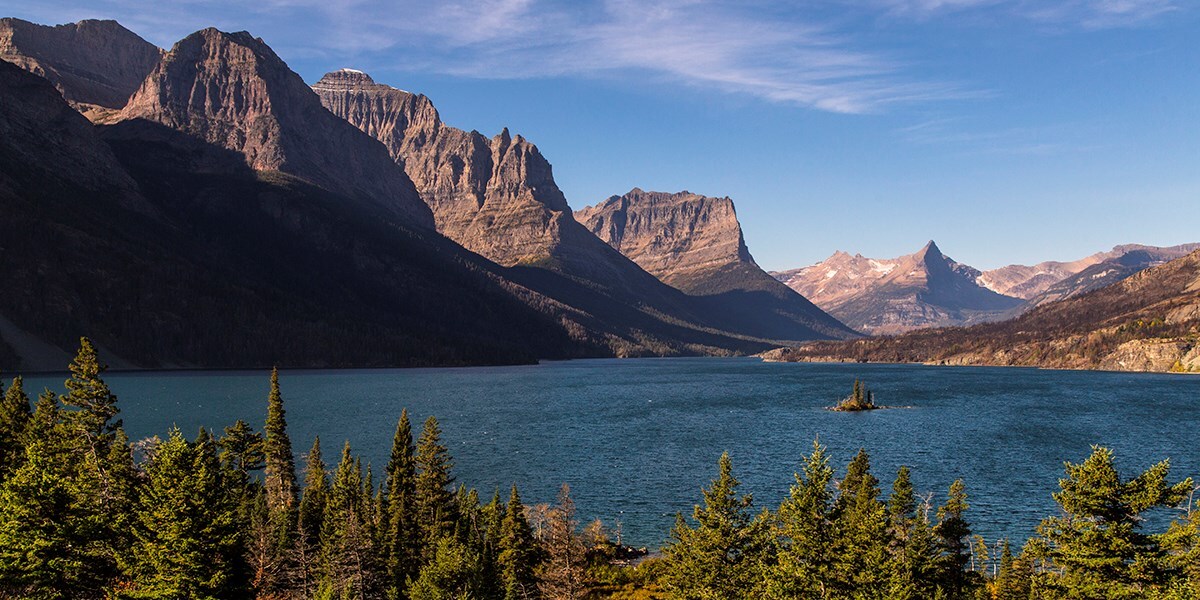 Glacier National Park - West Glacier, MT
If you're looking for an absolutely majestic destination for your next Montana Road trip, Glacier National Park definitely merits your attention. This highly popular destination is well-known for its magnificent natural beauty, from its soaring mountains to its breathtaking waterfalls and striking lakes, of which there are estimated to be over 600 in total. Climb aboard one of the famous Red Jammer buses for a guided tour through the park or take the path less traveled and go on a boat cruise across the glacial lakes. 
Dig into the local dishes at the nearby Two Sisters Café across from Lower Saint Mary Lake and spend the night in a charming caboose repurposed into a cabin rental at the Izaak Walton Inn. You can even spend the day picking huckleberries, a local delicacy you'll find in abundance throughout the park.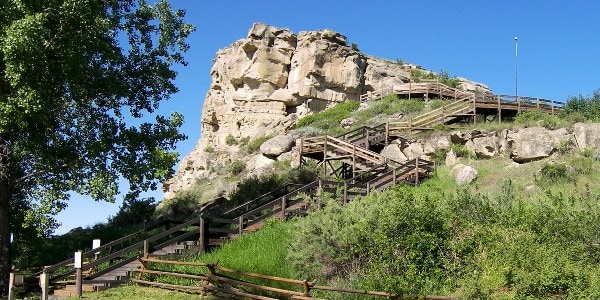 Pompeys Pillar National Monument - Yellowstone County, MT
Standing at over 150 feet tall and hewn from sandstone over several million years, the Pompeys Pillar rock formation is the star attraction of the national monument, which is also one of the smallest at just 51 acres overall. Among the many cool things you'll find are Native American petroglyphs as well as the dated signature of Captain William Clark of the famed Lewis and Clark Expedition. 
Located just off Interstate 94 along the Yellowstone River, Pompeys Pillar isn't hard to find, plus it's a just a short drive from nearby Billings. Don't forget to check out the Pompeys Pillar Interpretive Center, which features numerous exhibits relating to the Lewis and Clark Expedition, the native environment and the legacy of the pillar.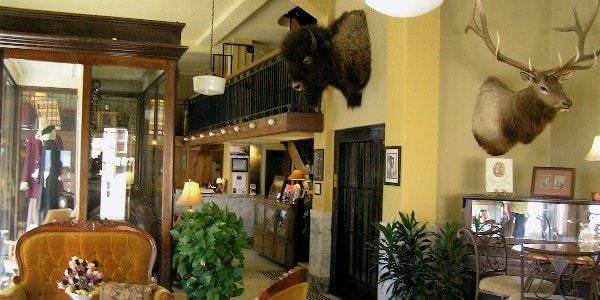 The Murray Hotel - Livingston, MT
The majestic Murray Hotel isn't just the grandest hotel in Livingston - it's also the only remaining hotel in the downtown area. Originally built in 1904 and expanded in the 1920s, the hotel currently features 25 rooms and suites, with each room offering all of the modern amenities you've come to expect without losing any of its cool charms. Have fun at the downstairs bar or visit any of the nearby eateries, including Gil's Goods Café and 2nd Street Bistro. 
The Murray Hotel makes for a comfortable and interesting respite from the open road, plus it gives you a chance to thoroughly explore downtown Livingston. Best of all, the Murray Hotel is only an hour's drive away from Yellowstone Park.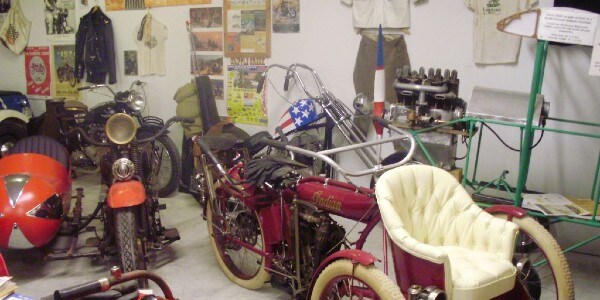 Miracle ofAmerica Museum - Polson, MT
If you're looking for interesting diversion from the ordinary, the Miracle of America Museum has you covered. Located just off U.S. Highway 93 in Polson, this museum packs thousands of artifacts spanning the entirety of American history into over 35 rooms. There's something for everyone to see, from classic automobiles and military equipment to bicycles, sculptures made from antique parts and various memorabilia spanning the decades. The Miracle of America Museum isn't far from the Eagles Nest RV Resort, making it a great destination for RVers, especially those bringing the entire family along.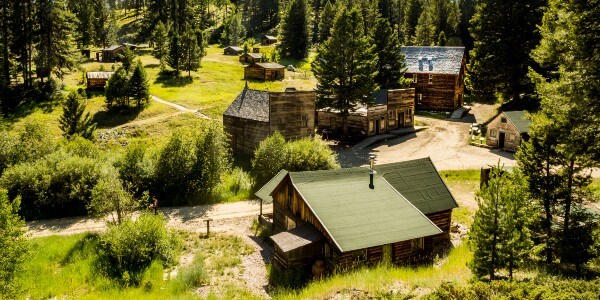 Garnet Ghost Town - Drummond, MT
Back in the 1890s, hundreds of gold miners and their families called this quaint community home, only to abandon it 20 years later as the local gold boom slowly turned into a bust. Today, Garnet stands as one of the nation's best-preserved ghost towns, giving visitors a vivid glimpse into what life was like on the frontier. Set against the picturesque Garnet Mountains, the ghost town itself features over 30 original structures dating back to 1895, lovingly preserved by the Garnet Preservation Association in conjunction with the Bureau of Land Management. Walk through the town and explore places like J.R. Wells Hotel and F.A. Davey's Store, each filled with period-correct artifacts donated by the general public.
There are other things to do and places to explore, including over 30 miles of mountain biking trails and fishing at nearby Elk Creek. Although Garnet Ghost Town is open year-round, be prepared to break out your skis or hop on a snowmobile during the winter months - road access is a no-go from mid-December to early May.