Tech Highlights in the 2021 Palisade
The Hyundai Palisade is a stunning three-row SUV that offers a lot of features, inside and out. At Green Hyundai, we're here to share some of the impressive technologies found throughout. These are designed to offer you not only convenience but also entertainment and added safety. As you explore them, you'll see why more drivers are turning to Hyundai.
Color Touchscreen Display
A color touchscreen display allows you to stay in command of all that's happening. You can see directions from your navigation, see what song is playing, and more. A full set of built-in apps will allow you to adjust settings so that you can get the audio system just right, determine what reminders you want to see and be in full control of your SUV.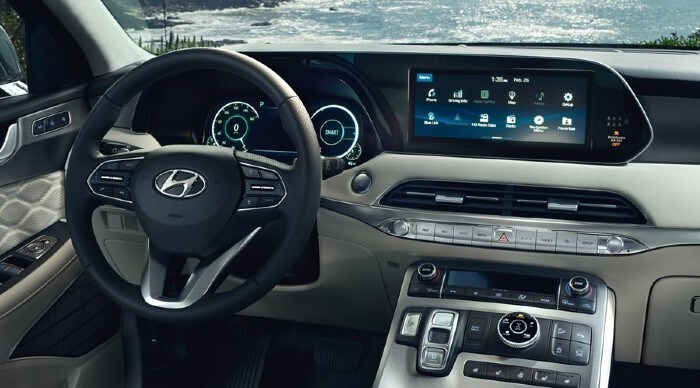 Smartphone Connectivity
Apple CarPlay and Android Auto are included within the Palisade, allowing you to access some of your favorite apps. You can decide to use voice controls to listen to your favorite music playlists, stream an audiobook, or even find out where the nearest gas station is. You'll also get added help with listening to and dictating texts that come in while you're driving. It's all designed to keep you connected to everything going on while allowing you to focus on the road at all times.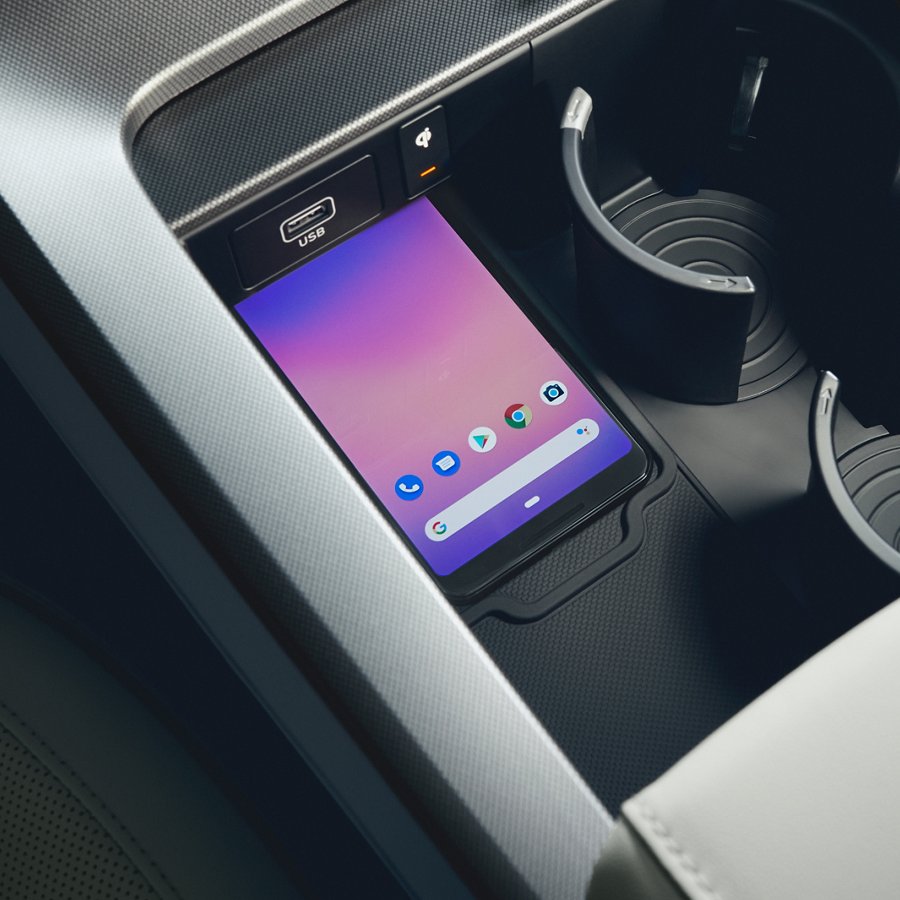 In-Car Intercom
With there being three rows, it can be difficult to be heard in the second and third rows. An in-car intercom is an available feature that ensures that the driver doesn't have to raise their voice. You will have the ability to speak directly to the passengers in the second and third-row using the audio system.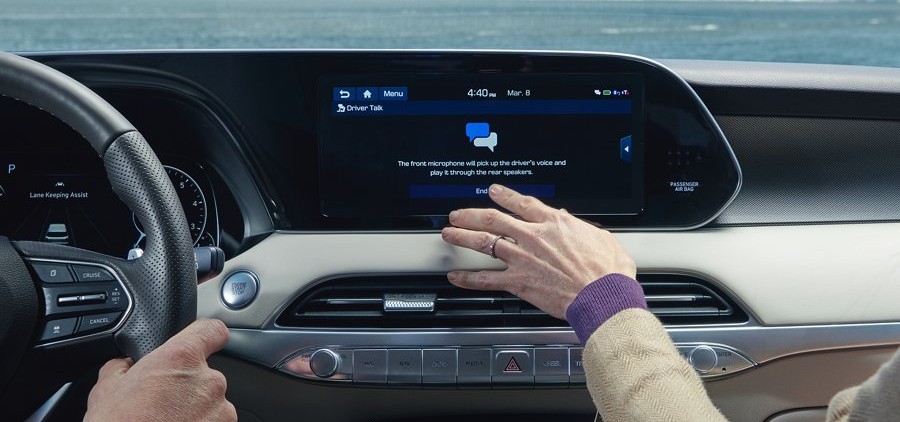 Driver-Assist Features
The 2021 Palisade offers several advanced technologies to help you maintain confidence on the road. The number of features will depend heavily on the model you choose.
Forward Collision-Avoidance Assist complete with Pedestrian Detection is standard in all of the models. It identifies if you're approaching the vehicle in front of you too quickly and also looks for pedestrians who may wander in front of your vehicle.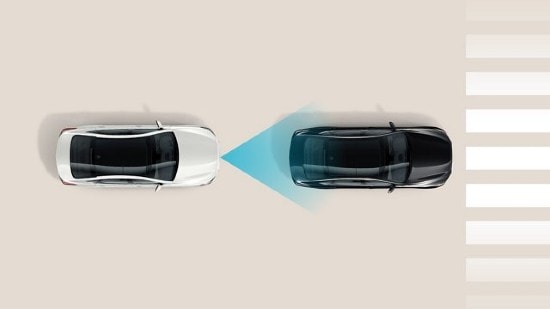 Blind-Spot Collision-Avoidance Assist also helps you to change lanes with greater caution by identifying if there is a vehicle (or another obstacle) in your way.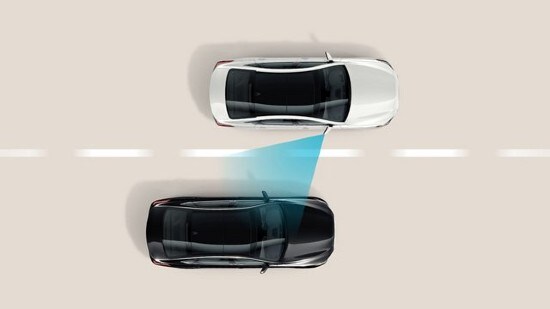 Smart cruise control is also incorporated, allowing you to travel at a speed that you set. Radar is utilized to keep a safe distance between you and the car ahead. The automatic stop and go allows you to deal more effectively with traffic as the SUV will brake as the vehicle in front of you brakes - and then resume your set speed when it is safe to do so.
Other driver-assist features include:
Lane Keeping Assist
High Beam Assist
Driver Attention Warning
Safe Exit Assist
Highway Drive Assist
Rear Cross-Traffic Collision-Avoidance Assist
Rear Occupancy Alert
When you want sensors to help you proceed along your route safely, Hyundai has considered everything. You'll have visual and audio reminders to tell you what's going on.
Heads-Up Display
A heads-up display pops up on the windshield so you can see pertinent information as you drive. Rather than looking down or to your right, it's all there in front of you. It's a chance to see your turn-by-turn directions when navigation is running. It's also a great way to find out your speed, your fuel level, and more. The display is customizable, allowing you to decide what details are important when you're in the driver's seat.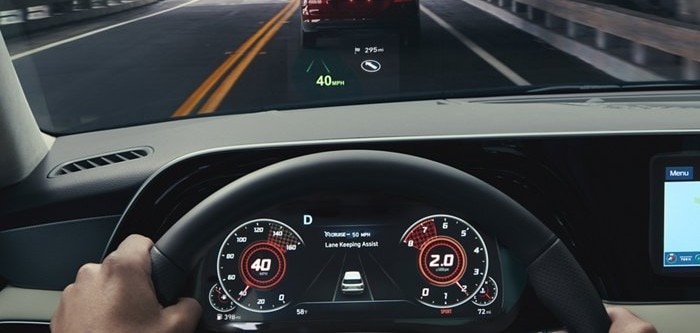 USB & Wireless
You will also have an array of USB ports found throughout all three rows of your Palisade. It makes it easier for everyone to charge their devices while you're driving. The longer road trips are going to be more fun as it allows passengers to watch movies and more without complaining that a device has died. Available wireless device charging is also an option in the higher models, making it even easier to keep a charge on a phone or tablet.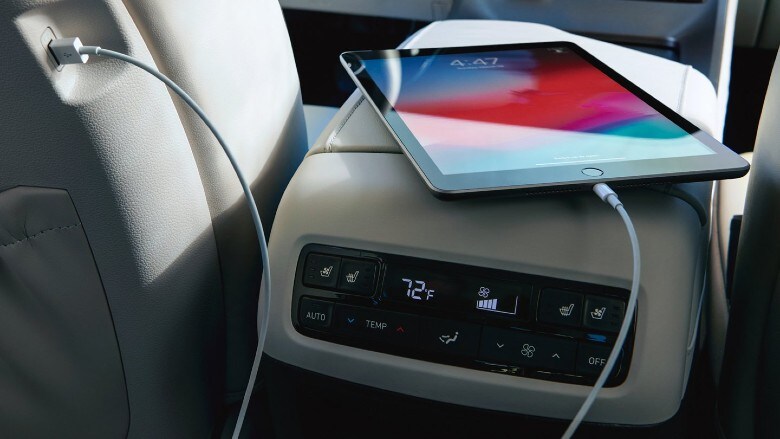 When you want to see the technology inside of the Hyundai Palisade, it's always best to do it in-person. Visit us at Green Hyundai today so we can take you for a test drive. We promise you'll be impressed by how the technologies are used to enhance your driving experience.